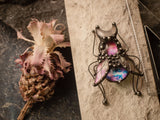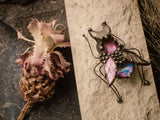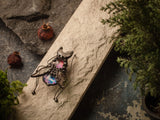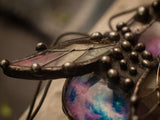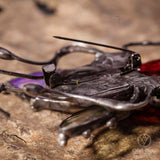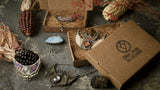 Stain Glass Brooch Cosmo bugs
"Cosmo bugs"

the dream about the light. about the twilight and about the sunsets. the dream was prophetic, bright as fireworks and sparks from the dancing soles. so the stars dance off the rings of Saturn or on another planet or in another
galaxy?
The wing shimmers as if a dragonfly due to glass' iridescence.
The brooch will be good packed!
 Materials: Pewter, Copper, Glass, Rose quartz.
!!! Soldered Using Lead Free Solder !!!
All my products can be silvered (with chain). If you want this option - add a silvering listing, click here.
Try my Gift Personalized eco friendly box package for jewelry, click here.