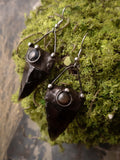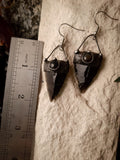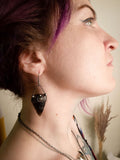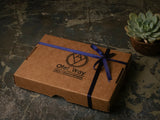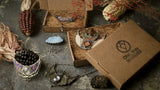 Black Earrings
Black Earrings from hypoallergenic medical steel and Natural Stone - Obsidian and Falcon Eye
With its glassy luster, obsidian is a amazing stone. Obsidian is based as lava from volcanic eruptions cools within the earth. The speed at which it cools prevents crystallization and the rock forms as solid volcanic glass.

The stone can be little bit different like at the foto.
Materials: Copper, Steel, Stone, Obsidian.
!!! Soldered Using Lead Free Solder !!!
All my products can be silvered (with chain). If you want this option - add a silvering listing, click here.
Try my Gift Personalized eco friendly box package for jewelry, click here.