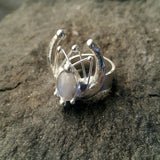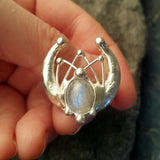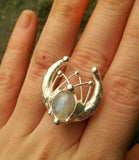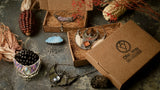 Silver plated moon ring with natural moonstone
Dynamic size!

Ring-crown.
When you can marry not only a brow, but also a finger )
Crescent, the elven fern and moon stone that holds inside itself the dream purple lightning.
Dressed in silver.
Satisfaction Guaranteed!
The ring will be good packed!
Materials: Silver, Copper, Steel, Stone, Tanzanite.
!!! Soldered Using Lead Free Solder !!!
All my products can be silvered (with chain). If you want this option - add a silvering listing, click here.
Try my Gift Personalized eco friendly box package for jewelry, click here.