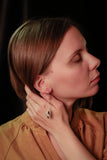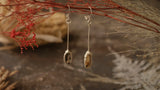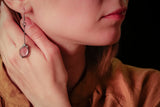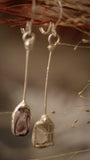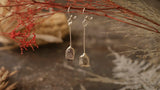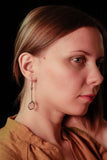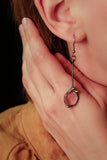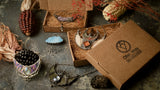 Silvered Earrings with Ametrine
People who have known us for a long time have guessed that I and minimalism are located as far from each other as the soup and the center of the Andromeda galaxy.

It's very difficult for me to simplify. But it's easy to complicate)
But! I study. I made a new basic collection of earrings with silver plated and treated ametrine crystals.
A small asymmetry looks very beautiful.
Earrings can be worn in the office to negotiate the seizure of the world (and cookies). In our earrings you can dance barefoot on the hot sands of the beaches in Goa.
Ave, Universalism!
Material: Copper, Silver, Stainless steel
!!! Soldered Using Lead Free Solder !!!
All my products can be silvered (with chain). If you want this option - add a silvering listing, click here.
Try my Gift Personalized eco friendly box package for jewelry, click here.