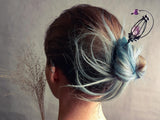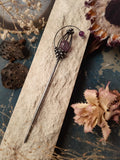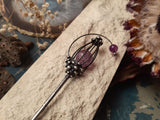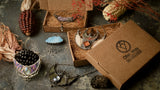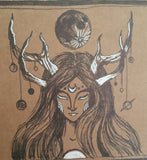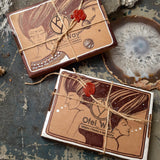 Сhest with an amethyst heart. Chinese metal hair stick.
A hairpin full of associations and metaphors.

This is a chest with an amethyst heart.
This is a flower bud awaiting sunrise.
This is an underwater angler fish, a source of light and death.
This is an alien mind that came to us from Lovecraft's inflamed fantasy.
That's all that comes into your head when you look at it))
Handmade, steel wire, beads and bead with ball from natural amethyst.
 Materials: amethist, couper, brass, natural stone, eco tin, magic.
!!! Soldered Using Lead Free Solder !!!
All my products can be silvered (with chain). If you want this option - add a silvering listing, click here.
Try my Gift Personalized eco friendly box package for jewelry, click here.