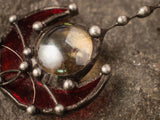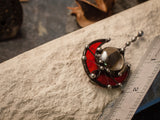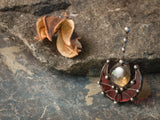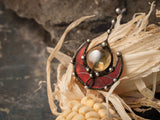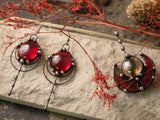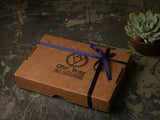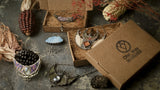 Stain Glass vintage Brooch
Nice red brooch!!)

If you want buy yourself or present intresting gift for somebody, then this beetle is what you need! Satisfaction Guaranteed!
Can be made in different sizes and colors.
The brooch will be good packed!
This earrings will be are a nice addition for this brooch, click here.
Materials: Pewter, Copper, Glass.
!!! Soldered Using Lead Free Solder !!!
All my products can be silvered (with chain). If you want this option - add a silvering listing, click here.
Try my Gift Personalized eco friendly box package for jewelry, click here.